4th ESP Europe Conference 
Heraklion, Greece, 10-14 October 2022
Ecosystem services empowering people and societies in times of crises
The science of ecosystem services has come of age globally. The data revolution of the last decades has allowed us to measure, quantify, model, and map human-nature interactions; yet to use all this information to support public and private decision-making remains a challenge. The latest compounded global crises – humanitarian, military, financial, environmental, and the COVID pandemic – highlighted the potential and limitations of individuals and communities to advance social-economic support, social-ecological resilience and adaptation to changes. It is, therefore, time to empower the inclusion of communities and civil society in both the design and implementation of ecosystem services science, policy and practice; to better account for equity, justice, and societal needs; to recognize societal power in design and implementation of actions; to find improved ways of enhancing societal literacy regarding ecosystem services and nature contributions to people. Ecosystem service science and practice need to actively work with and within individuals and communities who depend on nature for their well-being and often lose the most during emerging crises.
The aim of this European ESP Conference is to highlight pathways for involving diverse societal groups (e.g., local stakeholders, public and private decision makers, NGOs, civil society organizations, students, businesses) in ES science, policy and practice. Besides the participation of researchers, practitioners, and policy makers, we further invite the general public, activist communities and civil society organizations to participate in the conference discussions. We will organize events and dedicated sessions in formats that are directed to the public (e.g., discussion forums, world cafes) and generate media outputs for ES specialists and broader audiences.
We look forward to welcoming everyone in Crete and setting new pathways forward for empowering societies through ecosystem services.
Keynote speakers are invited to highlight the conference theme and open discussions on the topic.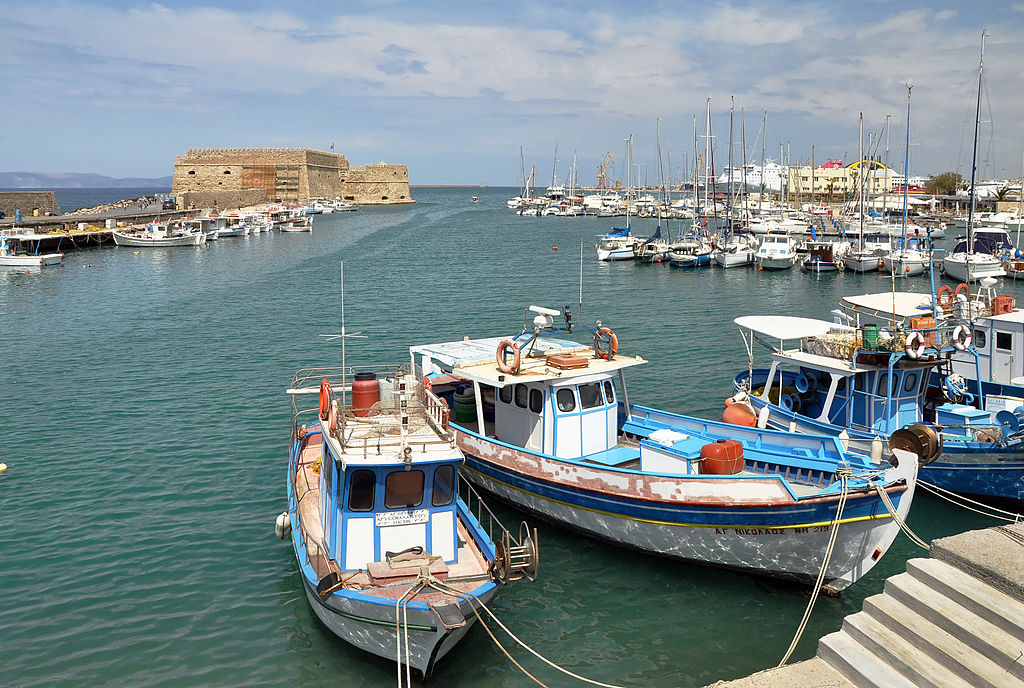 Image source: Wikimedia Commons
The fourth ESP Europe Regional conference will take place in Heraklion, Greece from 10-14 October 2022.
Heraklion is the largest city in the island of Crete and the fourth largest city, in terms of inhabitants, in Greece. The city and the entire municipality has a valuable natural heritage as it is home to a range of endemic species of flora and fauna, many of which are protected under national, European and international agreements. The municipality also has several marine and terrestrial Natura 2000 protected areas, with exceptional value for biodiversity. The Heraklion municipality is an agricultural area with its core production lying on olive oil and viticulture. Tourism is also one of the major activities and sources of income in the island. Heraklion has a rich cultural heritage and history due to its geographical location within the Mediterranean, which made it accessible to byzantines, venetians, to ottomans and others throughout the centuries. Remnants of the various civilizations are preserved and can be seen in various spots of the city.
Announcements
Registration
Registration for the conference is open! If you plan to attend in person or online, present or host a session - don't forget to register here. 
Daycare services
A daycare located next to the conference venue will be available to enable parents of young children to participate in the event. Find out more and book a spot here.  
Session overview
Find the full descriptions of all accepted conference sessions on the session overview page. More details on the session schedule and other elements of the program are available on the program page.
Newsletter
Please subscribe to our ESP Update to remain informed regarding the conference developments. Become an ESP member now!
Organised by
Sponsored by
ESP Europe 2022

Registration website for ESP Europe 2022
Ecosystem Services Partnershipconference@espconference.org
Ecosystem Services Partnershipconference@espconference.orghttps://www.espconference.org/europe22
2022-10-10
2022-10-14
OfflineEventAttendanceMode
EventScheduled
ESP Europe 2022ESP Europe 20220.00EUROnlineOnly2019-01-01T00:00:00Z
To be announced
To be announced