Program
The conference program consists of several parts, which are explained below. 
Keynote speakers will highlight the conference theme and provide context for discussion during the conference.
During break-out sessions, various themes related to ecosystem services will be presented. The themes will often, but not exclusively, related to the ESP Working Groups and National Network. 
Networking is an important aspect of conference participation. Several side events, like a conference dinner and field trip, will be organised for this purpose. These enable you to get to know other delegates, and to enjoy and learn from the beautiful and interesting surroundings of Musanze.
ESP Africa Program outline
The program information will be updated regularly.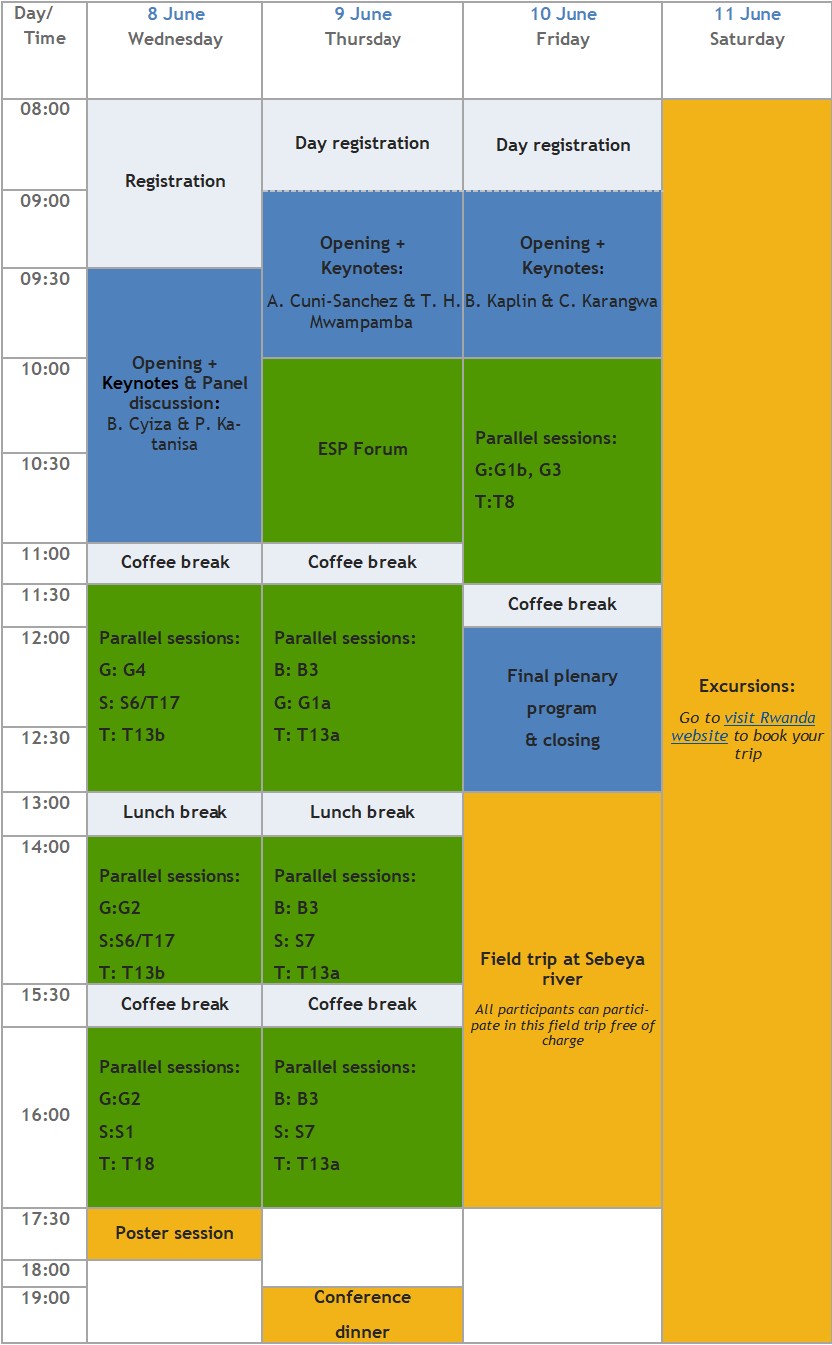 ESP Africa 2021

Registration website for ESP Africa 2021
ESP Africa 2021conference@espconference.org
ESP Africa 2021conference@espconference.orghttps://www.espconference.org/africa2021
2022-06-08
2022-06-10
OfflineEventAttendanceMode
EventScheduled
ESP Africa 2021ESP Africa 20210.00EUROnlineOnly2019-01-01T00:00:00Z
To be announced
To be announced