Program
The conference program consisted of several parts, which are explained below.
Keynote speakers highlighted the conference theme and provided context for discussion during the conferences.
During break-out sessions, various themes related to ecosystem services were presented. The themes were often, but not exclusively, related to the ESP Working Groups and National Networks. Each session led by one or various hosts. Next to the break-out sessions, a poster session was organised.
To improve science-policy-business nexus, a business track was organised. During the business track, attendees and external parties were offered the opportunity to exhibit their project, business, product or organisation at the Ecosystem Services market place.
Networking is an important aspect of conference participation. Several side-events, like a conference dinner and field trips, were organised for this purpose. These enable delegates to get to know each other, and to enjoy and learn from the beautiful and interesting surroundings of Tartu.
3rd ESP Europe Conference 2021 outline
Program overview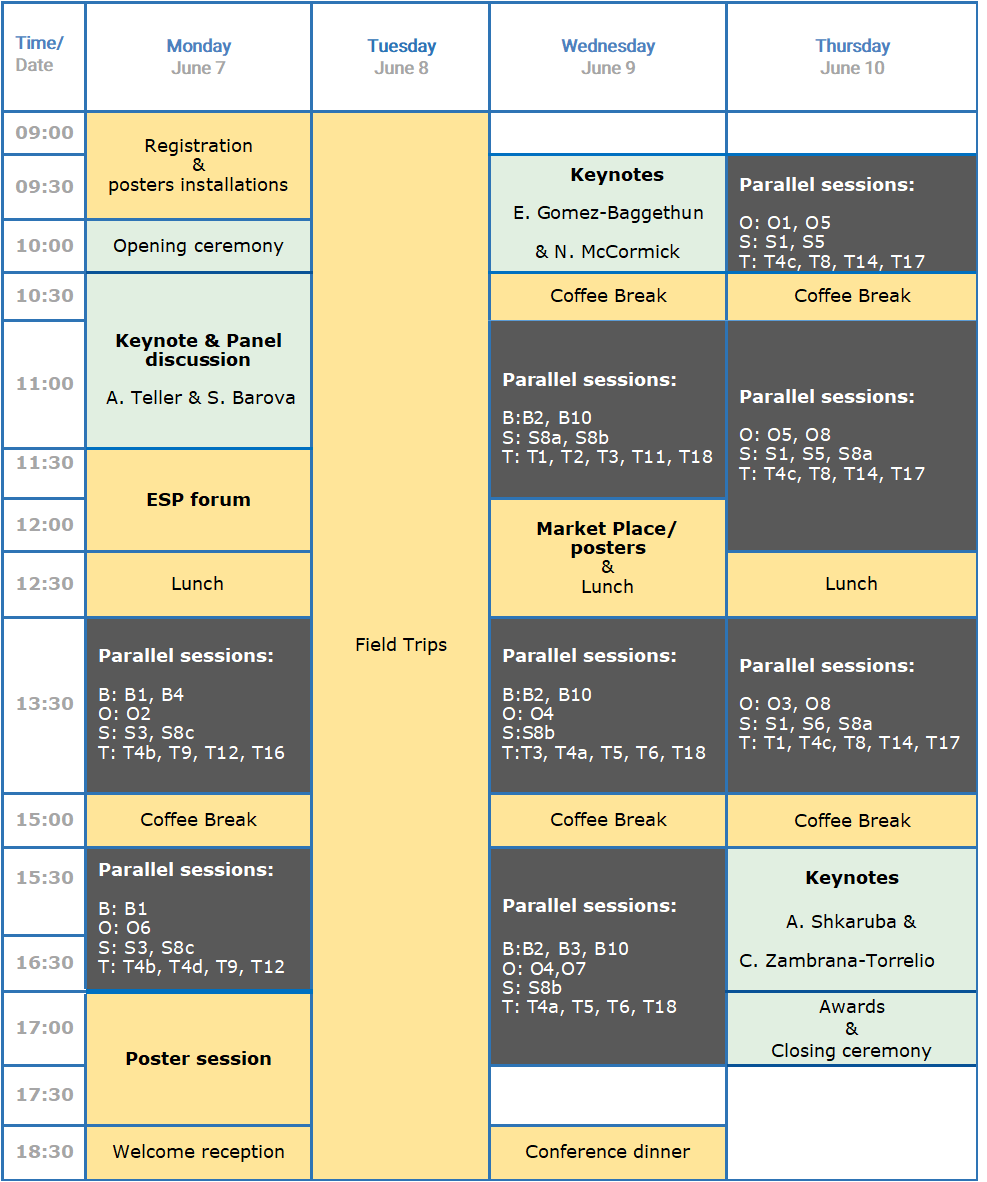 * Times are Estonia time (EEST)
Blue = plenary and openings
Grey = break out sessions
Yellow = breaks and other activities
ESP Europe 2021

Registration website for ESP Europe 2021
ESP Europe 2021conference@espconference.org
ESP Europe 2021conference@espconference.orghttps://www.espconference.org/europe2020
2021-06-06
2021-06-10
OfflineEventAttendanceMode
EventScheduled
ESP Europe 2021ESP Europe 20210.00EUROnlineOnly2019-01-01T00:00:00Z
To be announced
To be announced